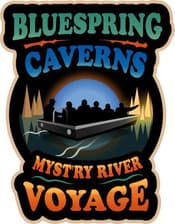 Also Available
America's Greatest Voyage Underground
Mine for gems in our new sluice, hike our trails, enjoy a picnic lunch and explore an underground world of wonders on our guided boat tour. Be sure to take home a unique souvenir from our gift shop to remember your amazing experience with us.


Open Daily
Featuring
Myst'ry River Boat Tour
Overnight Adventure Youth Program
Karst Natural Area Trail
Picnic Shelter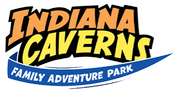 Also Available
Indiana's Longest Cave
Discover. Explore. Experience. Above and below the earth at the midwest's longest cave at Indiana Caverns Family Adventure Park. Our tour features heights, depths, ice age fossils, AND a boat ride 110 feet down. New surface fun: Bat Chaser, The Plunge, Escape Rooms and Feed the Goats.
Topside enjoy our new Bat Chaser zip coaster, starting 50 ft up, or "rescue the miners" in our new Escape Room 1000 feet down. Combine activities and save with our discounted packages.

Open Daily
Featuring
Walking and Boat Ride Tour
Cave Exploring trip
Bat Chaser zip coaster
Gemstone and Fossil Panning
Cave Exploring Challenges
Escape Room
Cavern of the Sabertooth
Interpretive displays and trails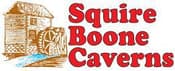 Also Available
A Treasure of Indiana History
Spend some time exploring our underground cave world, watch our restored grist mill in action as it produces biscuit, pancake and muffin mixes, and don't forget to take home a souvenir from our rock shop. It's Indiana's largest, with over 100 varieties of gems and minerals. Check our website for opening times of our Pioneer Village and for special events.

Open Year Round
Featuring
Cave Tour
Historic Grist Mill
Zipline Ride
Pioneer Village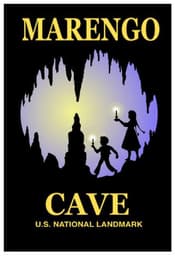 Also Available
U.S. National Landmark
Marengo Cave offers two walking tours, gemstone mining, the Crawl, a gift shop, walking trails, picnic grounds, and more. Friendly, knowledgeable guides interpret our delicate formations and immense passageways. Camping cabins are also available by reservation.

Open Year Round
Featuring
Crystal Palace Tour
Dripstone Trail Tour
Gemstone Mining
Cave Simulator
Camping Cabins
Campground
Cave Exploring